About the Webinar
The ability to get to the point in a succinct and focused manner is critical to communicating successfully with busy people. This webinar will teach you how to communicate with greater brevity and impact. Participants will leave with a greater appreciation of the communication process, as well as what they can do to dramatically improve their day-to-day interactions with colleagues, supervisors, clients, customers, and other stakeholders.

Topic areas:
Get right to the point with succinct messages
Distinguish between effective and ineffective communication skills
Elegantly transition from potentially difficult questions or conversations to those that will have a positive impact on the discussion
Influence others in a positive way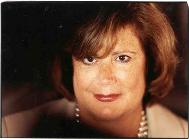 Susan Croft, trainer and consultant with Corporate Education Group (CEG), has over 20 years of experience in sales, communicating, marketing, and management training as well
as public relations consulting for a number of international organizations. Susan has expertise in working with global corporations across all industries to deliver training in business development and sales skills, media relations and writing, marketing communications and public relations, management and leadership, and communication and public speaking. She has worked with hundreds of individuals who are going through work and life transitions and has offered guidance and advice on stress management, achieving promotion, realizing life goals, and career development. Susan is a member of the steering group for the European Commission's Women in Industrial Research – a special project looking into ways to encourage more women into industrial research across the European Union. Susan also holds a post-graduate diploma in executive coaching from Bristol Business School and a Certification in Innovative People Development (CIPD UK) and is a Project Management Professional(PMP) certified by the Project Management Institute (PMI).
Submit the Form to Register for the Webinar