About the Webinar
The future of work has been changing, and fast. Organizations worldwide are realizing the value achieved by changing their ways of working to become more adaptable, more experimental, and more innovative. This strategic realization is requiring a fresh reflection on who the future leaders are and a fast shift toward scaling a new mix of leadership qualities.
The leaders of this hybrid future will invest in building a trust currency. They will need to build an adaptive mindset, free themselves from the dogma of "this is how we've always done it," and focus on making an immense sustainable impact while using digitization to scale the value delivery of the change efforts. This future of work is projectized, fluid, and requires servant leaders who enable their team members to be empathic and who create a culture where team members feel safe to express their diverse views openly and experiment often and fast.
In this webinar, we'll explore:
Skillsets for leading change initiatives
The adaptability attributes of the evolving leaders around experimentation, resilience, integrating, and connecting
The culture of tomorrow's leading organizations
The strategic role of the project economy in creating and sustaining value
The leader's role in creating a clear focus for the future organization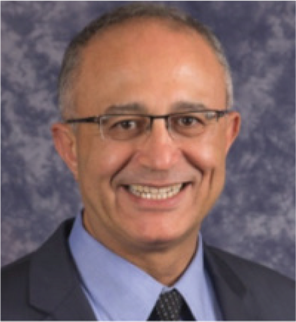 Dr. Al Zeitoun, senior trainer and executive coach with CEG, has over 30 years of global experience in strategy execution, leadership, and portfolio, program, and project management. His experiences encompass directing leadership education, research activities, and curricula of institutions worldwide. He led digital transformations of multiple enterprise program management offices (EPMOs); guided systematic methodology implementations; and executed complex mega programs. He is a certified PMP, PgMP, PMI-RMP, PMI-SP, and PMI-DASM. Al became a Project Management Institute Fellow in 2019.
Submit the Form to Register for the Webinar