About the Webinar
The pandemic has taken a disproportionate toll on women in the workplace. According to the Women in the Workplace 2021 study by McKinsey and LeanIn.org, one in three women has considered leaving the workforce or downshifting their career over the last year. Those numbers rise dramatically for women of color. And while stress, burnout, and exhaustion continue to affect women more than men, women continue to take consistent action to support their teams and promote well-being.
In honor of International Women's Day, we invite people of all genders to join us for an exploration of what it means to be a woman leader – or aspiring leader – in the world today. What can women do to build their resilience and unique skills and capabilities while supporting the people they lead? What can men do to recognize the work of women leaders and empower them to be successful in the workplace? Join us for this important and timely conversation and help shape better outcomes for all of your employees.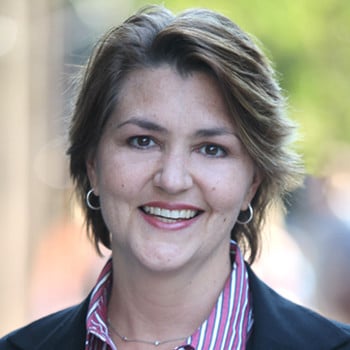 Christa Kirby, Vice President of Talent Development and Leadership Practice Director at Corporate Education Group (CEG), has more than 15 years of experience in communication, leadership, and consulting for a global audience. She is a highly motivated learning and development professional with a unique confluence of experience in leadership development, consulting, change management, project management, coaching and mentoring, facilitation, and instructional design. Christa has designed, developed, and delivered numerous interactive leadership programs and blended learning solutions for clients worldwide and has worked in 28 countries. Christa's certifications include Project Management Professional (PMP)®, Certified Scrum Master (CSM), and Certified Scrum Product Owner (CSPO), Prosci Certified Change Practitioner, Certified Everything DiSC Facilitator, and MBTI and EQ-i 2.0 certified.
Submit the Form to Register for the Webinar