About the Webinar
Inclusion is not a single story, a single action, or a single person. In an era of ME, how do we change things to become a phenomenon of WE?

Join us in gaining insights into:
Recognizing your own power and its significance to building an inclusive environment
Recognizing the connectivity to your daily privileges and how WE can use our privilege to elevate ourselves and others
Exploring the passion and purpose of being grounded in moving from ME to WE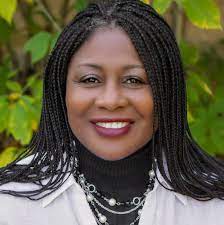 Nyah Lynn Edwards, serves as an equity and inclusion professional and certified professional coach with an emphasis in leadership development. Her mission is to grow servant and transformative leaders to meet the challenges and opportunities of today and prepare themselves for the challenges and opportunities of tomorrow. She brings more than 20 years of experience in the field of human development capital, including serving in several key leadership roles in human resources. She has engaged in a vast number of diversity, equity, and inclusion (DE&I) projects and facilitated DE&I for thousands of leaders over the course of her career, using facts, storytelling, experiential learning, and other theories to ensure transference of learning to the workplace. Nyah is a recipient of President Barack Obama's 2017 President's Lifetime Achievement Award.
Submit the Form to Register for the Webinar