About the Webinar
Strategic planning and fostering a strategic mindset is about getting your team, department or organization where it needs to go. Starting with the bigger picture and moving onto the practical implementation issues, this webinar takes you right through the strategic planning process with helpful tools, techniques and ideas at every stage.

Topic areas:
How to develop a strategic mindset
Using the strategic planning process to help you make choices about the future nature and direction of your organization
Assessing the benefits and risks of strategic planning
Setting strategic objectives
Implementing the strategy
Undertaking effective monitoring and evaluation
Communicating your strategy to the board and senior management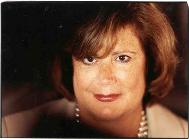 Susan Croft, trainer and consultant with Corporate Education Group (CEG), has over 20 years of experience in sales, communicating, marketing, and management training as well
as public relations consulting for a number of international organizations. Susan has expertise in working with global corporations across all industries to deliver training in business development and sales skills, media relations and writing, marketing communications and public relations, management and leadership, and communication and public speaking. She has worked with hundreds of individuals who are going through work and life transitions and has offered guidance and advice on stress management, achieving promotion, realizing life goals, and career development. Susan is a member of the steering group for the European Commission's Women in Industrial Research – a special project looking into ways to encourage more women into industrial research across the European Union. Susan also holds a post-graduate diploma in executive coaching from Bristol Business School and a Certification in Innovative People Development (CIPD UK) and is a Project Management Professional(PMP) certified by the Project Management Institute (PMI).
Submit the Form to Register for the Webinar