About the Webinar
The goal of this webinar is to show how activating empathy can lead to an experience of inclusion. You will understand how enhancing your emotional intelligence skills will enable you to better connect and communicate with others, creating the foundation for a sustainable culture of inclusion.
What you will learn:
Self-assess proficiency in four domains of emotional intelligence.
"Track" emotions in your mind and body.
Articulate ways to build self-awareness.
Decode emotions in another person.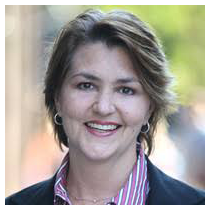 Christa Kirby is VP of Talent Development and Global Practice Director for Management and Leadership at Corporate Education Group (CEG). A licensed psychotherapist, Christa integrates her global experience as a mental health professional with her passion for holistically developing leaders and teams. For the last 25 years, she has been designing and delivering impactful learning experiences to companies, nonprofits, and non-governmental organizations all over the world.
Christa has also played a pivotal role in various national and global initiatives focused on diversity, equity, and inclusion, civil society building, and conflict resolution. Her work has taken her across North America, throughout Western and Northern Europe, as well as to countries including Afghanistan, Bosnia, Croatia, Romania, Estonia, Ethiopia, India, and Singapore.
Submit the Form to Register for the Webinar