About the Webinar
What is the greatest people change in the world? It is the changing demographic of age! Today, people age 65 and above comprise the world's fastest-growing age group. According to the United Nations, in 2018 older persons outnumbered children under the age of five. Other research indicates that during this period of The Great Resignation, the population in America has virtually flat-lined. What are the implications to the current workforce of five generations: The Silent Generation, Baby Boomers, Generation X, Millennials, and Generation Z? Join us to explore, the culture, talents, expectations, and benefits of creating cross-generational teams.
In this session, participants will:
Gain knowledge experientially.
Learn fact-based information about each generation cohort.
Have fun as they learn about the various factors that has shaped each generation.
Learn of some of the biases that each generation faces and wants you to erase.
Learn how to create an environment of respect, inclusion, psychological safety, and a sense of belonging for all team members.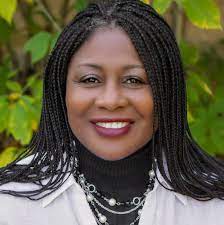 Nyah Lynn Edwards, serves as an equity and inclusion professional and certified professional coach with an emphasis in leadership development. Her mission is to grow servant and transformative leaders to meet the challenges and opportunities of today and prepare themselves for the challenges and opportunities of tomorrow. She brings more than 20 years of experience in the field of human development capital, including serving in several key leadership roles in human resources. She has engaged in a vast number of diversity, equity, and inclusion (DE&I) projects and facilitated DE&I for thousands of leaders over the course of her career, using facts, storytelling, experiential learning, and other theories to ensure transference of learning to the workplace. Nyah is a recipient of President Barack Obama's 2017 President's Lifetime Achievement Award.
Submit the Form to Register for the Webinar