About the Webinar
The 2014 campaign for Procter & Gamble's Always brand sparked conversations all over the world around what it means to do something "Like a Girl." Praised for its insight and impact, the campaign asked the question: "When did 'Like a Girl' become an insult?" Women bring a unique — and much-needed — constellation of skills and abilities to their roles as people leaders in the workplace. Current research shows, however, that women are overworked and under-recognized. Dramatically underrepresented in leadership, they are leaving their companies at the highest rate in years.





In this lively and thought-provoking webinar, we will explore: why we need women leaders; some of the challenges and opportunities that women leaders face; the larger context of "imposter syndrome;" and concrete steps organizations can take to drive progress on gender equity.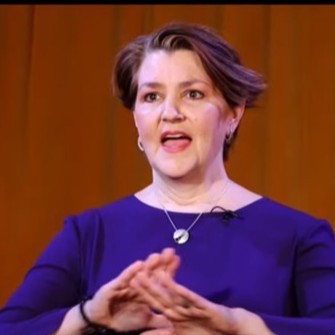 Christa Kirby is VP of Talent Development and Global Practice Director for Management and Leadership at Corporate Education Group (CEG). A licensed psychotherapist, Christa integrates her global experience as a mental health professional with her passion for holistically developing leaders and teams. For the last 25 years, she has been designing and delivering impactful learning experiences to companies, nonprofits, and non-governmental organizations all over the world.
Christa has also played a pivotal role in various national and global initiatives focused on diversity, equity, and inclusion, civil society building, and conflict resolution. Her work has taken her across North America, throughout Western and Northern Europe, as well as to countries including Afghanistan, Bosnia, Croatia, Romania, Estonia, Ethiopia, India, and Singapore. Click here to see her TED Talk, "What Lies Within Us: the Transformational Power of Creativity."
Submit the Form to Register for the Webinar