About the Webinar
Microaggressions are "brief and commonplace verbal, behavioral, and environmental indignities, whether intentional or unintentional, that communicate hostile, derogatory, or negative slights and insults that potentially have harmful or unpleasant psychological impact on the target person or group." Microaggressions are like paper cuts to the human spirit—they are abrupt and subtle, but cause lingering pain. When left unchecked in the workplace, they threaten relationships and performance.
Dealing effectively with microaggressions at work requires a willingness to: shift our perspective, sit with uncomfortable feelings, de-escalate our own emotions, and be curious about others' experiences. In this interactive webinar we will examine various types of microaggression and how they show up in the workplace. We'll explore the importance of separating intention from impact in order to drive productive dialogue and connection. Using real-life scenarios, we will practice responding in ways that are productive and authentic, creating a foundation for a work culture of engagement and inclusion.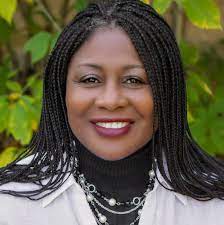 Nyah Lynn Edwards serves as an equity and inclusion professional and certified professional coach with an emphasis in leadership development. Her mission is to grow servant and transformative leaders to meet the challenges and opportunities of today and prepare themselves for the challenges and opportunities of tomorrow. She brings more than 20 years of experience in the field of human development capital, including serving in several key leadership roles in human resources. She has engaged in a vast number of diversity, equity, and inclusion (DE&I) projects and facilitated DE&I for thousands of leaders over the course of her career, using facts, storytelling, experiential learning, and other theories to ensure transference of learning to the workplace. Nyah is a recipient of President Barack Obama's 2017 President's Lifetime Achievement Award.
Submit the Form to Register for the Webinar