About the Webinar
Tasked with managing within a hyper-evolving organizational shift, "The Great Quit" or "The Great Resignation" requires leaders and employees at every level to engage in operational shifts to maintain operational excellence. An approach that will galvanize your people is to re-shape the relationship between the C-suite and employee resource groups (ERGs) who are representatives of every level of employee.
After this webinar, participants will:
Be positioned to identify the means and methods to create opportunities for the C-suite and ERGs to evolve their partnerships and breakthrough impediments.
Create ideologies and symmetry between traditional operations and much-needed innovations to grow and retain employees through equity and inclusion.
Gain a deeper understanding of the two-way street of executive leaders and ERGs to influence organizational behaviors.
Assist the C-suite in breaking down silos and working together to create a greater sense of belonging.
Learn to share experiences to build agility in ERGs and other organizational teams.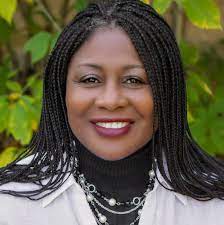 Nyah Lynn Edwards, serves as an equity and inclusion professional and certified professional coach with an emphasis in leadership development. Her mission is to grow servant and transformative leaders to meet the challenges and opportunities of today and prepare themselves for the challenges and opportunities of tomorrow. She brings more than 20 years of experience in the field of human development capital, including serving in several key leadership roles in human resources. She has engaged in a vast number of diversity, equity, and inclusion (DE&I) projects and facilitated DE&I for thousands of leaders over the course of her career, using facts, storytelling, experiential learning, and other theories to ensure transference of learning to the workplace. Nyah is a recipient of President Barack Obama's 2017 President's Lifetime Achievement Award.
Submit the Form to Register for the Webinar