About the Webinar
As our global markets, workforce and customers become increasingly diverse, inclusive leadership is taking center stage as a business-critical capability. Inclusive leaders create work environments in which a host of different perspectives, contributions, and talents flourish. They build teams and organizations where people feel a deep sense of belonging and where a focus on well-being amplifies performance.

In this webinar, we will expand the landscape around the concept of "inclusion" to explore a variety of dimensions in which leaders need to be inclusive in order to succeed. How do we leverage best practices in Diversity, Equity, and Inclusion (DE&I) to build teams where everyone feels welcome to fully contribute, learn, and grow? What norms do we need to put in place so that people from different generations and cultures collaborate effectively? How do we foster cognitive diversity and productive conflict to drive innovation in our teams?

Join us for this session to learn how inclusive leadership can catalyze growth in your organization.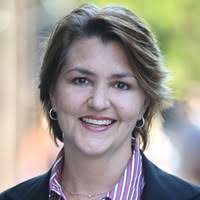 Christa Kirby, Vice President of Talent Development and Leadership Practice Director at Corporate Education Group (CEG), has more than 15 years of experience in communication, leadership, and consulting for a global audience. She is a highly motivated learning and development professional with a unique confluence of experience in leadership development, consulting, change management, project management, coaching and mentoring, facilitation, and instructional design. Christa has designed, developed, and delivered numerous interactive leadership programs and blended learning solutions for clients worldwide and has worked in 28 countries. Christa's certifications include Project Management Professional (PMP)®, Certified Scrum Master (CSM), Certified Scrum Product Owner (CSPO), Prosci Certified Change Practitioner, Certified Everything DiSC Facilitator, and MBTI and EQ-i 2.0 certified.
Submit the Form to Register for the Webinar