About the Webinar
In simple terms, an ally is someone who stands up for the equitable and fair treatment of someone who is different from them. Anyone can be an ally for a marginalized or vulnerable group; it involves actively listening and learning about others' experiences, as well as taking action to end discrimination. Allyship hinges on embracing a learning mindset and a willingness to question your assumptions, evolve your thinking, and owning your mistakes.
In this webinar, we'll explore the relationship between inclusion and belonging, reflecting on dimensions of diversity that have shaped our personal access to opportunity. We'll investigate the concepts of power and privilege through a relational lens, identifying concrete steps we can take to interrupt bias and address injustice. Lastly, we'll delve into real-life scenarios involving micro-aggressions and discrimination, brainstorming ways that allies can take action.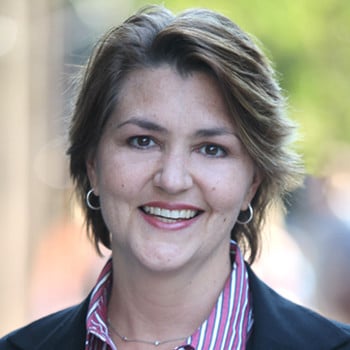 Christa Kirby, Vice President of Talent Development and Leadership Practice Director at Corporate Education Group (CEG), has more than 15 years of experience in communication, leadership, and consulting for a global audience. She is a highly motivated learning and development professional with a unique confluence of experience in leadership development, consulting, change management, project management, coaching and mentoring, facilitation, and instructional design. Christa has designed, developed, and delivered numerous interactive leadership programs and blended learning solutions for clients worldwide and has worked in 28 countries. Christa's certifications include Project Management Professional (PMP)®, Certified Scrum Master (CSM), and Certified Scrum Product Owner (CSPO), Prosci Certified Change Practitioner, Certified Everything DiSC Facilitator, and MBTI and EQ-i 2.0 certified.
Submit the Form to Register for the Webinar